The Ontario Medical Association (OMA) and Primary Care Collaborative have called for $37.5 million in immediate funding, as well as $75 million annually for 10 years, to help primary care providers treat patients with depression, anxiety, and addiction.
The recommendation is part of a four-point plan to strengthen mental health and addiction services in primary care doctors' offices. Recent reports suggest that a third of Canadians are struggling with their mental health, yet they often face difficulties in locating care in their communities.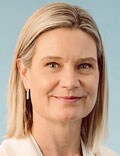 "Society is coming through a stressful global pandemic, and it's hitting us all somewhat differently, which is contributing to a mental health tsunami," Rose Zacharias, MD, president of the OMA, told Medscape Medical News.
"We know the scope of the issue is overwhelming, and the solutions are complex," she said. "Patients should be able to come into a psychologically safe space to talk, and they need to be directed toward good care, where a family doctor has access to a team of mental health providers, counselors, and behavioral therapists, to point people in the right direction."
The OMA announced the proposal on Oct. 3.
Providing Local Support
The OMA's four-point plan urges the provincial government to invest in strengthening the delivery of mental health and addiction services. The plan highlights issues that are prevalent in Ontario, focusing on areas where primary care providers can make a difference with more support.
The funding would be used to embed mental health supports in interprofessional teams of primary care providers. These mental health experts would then offer treatment for moderate to severe depression and anxiety at the local level, rather than in hospitals that aren't typically equipped to provide specialized mental health support.