23 marzo, 2022
Malawi Declares Polio Outbreak After Girl, 3, Paralyzed
Health authorities in Malawi have declared an outbreak of wild poliovirus type 1 after a case was confirmed in a 3-year-old girl in the capital, Lilongwe. It was the first case in Africa in 5 years, according to the World Health Organization (WHO).
Globally, there were only five cases of wild poliovirus in 2021, the WHO states.
"As long as wild polio exists anywhere in the world all countries remain at risk of importation of the virus," said Matshidiso Moeti, MBBS, WHO Regional Director for Africa, in the statement.
Girl Paralyzed in November
The Global Polio Eradication Initiative (GPEI) said in a statement that the 3-year-old girl  experienced paralysis in November, and stool specimens were collected. Sequencing of the virus was conducted this month by the National Institute for Communicable Diseases in South Africa, and the US Centers for Disease Control and Prevention (CDC) confirmed the case as WPV1.
According to the WHO announcement, laboratory analysis shows that the strain identified in Malawi is linked to one circulating in Sindh Province in Pakistan. Polio remains endemic only in Afghanistan and Pakistan.
Kacey C. Ernst, PhD, MPH, a professor and infectious disease epidemiologist at the University of Arizona's Zuckerman College of Public Health in Tucson, pointed out that what is not clear from the press release is whether the girl had traveled to Pakistan or was infected in Malawi.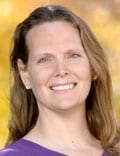 "This is a very significant detail that would indicate whether or not transmission was actively occurring in Malawi. Until that information is released, it is hard to judge the extent of the possible outbreak," she told Medscape Medical News. "The good news is that this case was in fact detected. The surveillance systems are in place and they were able to identify wild-type cases."
Ernst said that although there is cause for concern, it is "not a reason to panic. Malawi has very high polio vaccination rates and it is quite possible that this will be a very small defined outbreak that will be well-contained."
She added that the medical community should be alerted that this case has been identified so travelers who have been to affected areas who have any symptoms can be appropriately screened.
The WHO said it is helping Malawi health authorities in the response, including increasing immunizations.
However, a vaccination campaign comes at a time of health system upheaval in Malawi.
Joia S. Mukherjee, MD, MPH, chief medical officer with Partners in Health and associate professor with the Division of Global Health Equity at Brigham and Women's Hospital and in the Department of Global Health and Social Medicine at Harvard Medical School, Boston, told Medscape Medical News, "Malawi, like countries all over the world, has seen an interruption in services due to COVID. In addition, Malawi is currently dealing with the aftermath of a cyclone — where nearly a million people were displaced. Vaccination campaigns work best if there is solid infrastructure. Both COVID and the impact of climate change have shaken the health system."
UN health agencies warned last year that millions of children who have not received immunizations during the pandemic, especially in Africa, "are now at risk from life-threatening diseases such as measles, polio, yellow fever, and diphtheria," Reuters reported.
Africa was certified as wild poliovirus-free on August 25, 2020. The CDC had served as the lead partner over three decades in helping Africa reach the milestone. Africa will retain that status, the WHO states, because the strain originated in Pakistan.
Five of six WHO regions have been certified polio-free. The Americas received eradication certification in 1994.
There is no cure for polio, which can cause irreversible paralysis within hours, but the disease has been largely eradicated globally with an effective vaccine.
GPEI Sending Teams
The GPEI is sending a team to Malawi to support emergency operations, communications, and surveillance. Partner organizations will also send teams to support operations and innovative vaccination campaign solutions.
GPEI was launched in 1988 with the combined efforts of national governments, WHO, Rotary International, the CDC, and UNICEF. The GPEI partnership has included the Bill & Melinda Gates Foundation and, in recent years, Gavi, the Vaccine Alliance.
The CDC states, "[G]lobal incidence of polio has decreased by 99.9% since GPEI's foundation. An estimated 16 million people today are walking who would otherwise have been paralyzed by the disease, and more than 1.5 million people are alive, whose lives would otherwise have been lost. Now the task remains to tackle polio in its last few strongholds and get rid of the final 0.1% of polio cases."
Three Wild Poliovirus Strains
There are three wild poliovirus strains: type 1 (WPV1), type 2 (WPV2), and type 3 (WPV3).
"Symptomatically, all three strains are identical, in that they cause irreversible paralysis or even death. But there are genetic and virologic differences which make these three strains three separate viruses that must each be eradicated individually," according to WHO.
WPV3 is the second strain to be wiped out, following the certification of the eradication of WPV2 in 2015.
Marcia Frellick is a freelance journalist based in Chicago. She has previously written for the Chicago Tribune, Science News, and Nurse.com, and was an editor at the Chicago Sun-Times, the Cincinnati Enquirer, and the St. Cloud (Minnesota) Times. Follow her on Twitter at @mfrellick
https://www.medscape.com/viewarticle/968868?src=soc_fb_220319_mscpedt_news_mdscp_polio&faf=1#vp_1
---
Créditos: Comité científico Covid