29 mayo, 2022
Medical Associations Confront Canada's Healthcare Crisis
The Canadian healthcare system has reached a breaking point and requires immediate and long-term changes to prevent a total collapse, according to new recommendations from three of the country's top medical associations.
The Canadian Medical Association, Canadian Nurses Association, and College of Family Physicians of Canada developed an action plan to rebuild the healthcare workforce, reduce burnout, and retain healthcare workers who have felt strained for more than 2 years.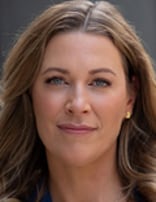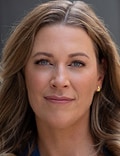 "We've really seen the challenges in the healthcare system brought much more to the forefront during the pandemic. It's reaching a level of crisis that we've not seen before," Katharine Smart, MD, president of the Canadian Medical Association, told Medscape Medical News.
"We're hearing daily from people across the country about how bad things are," she said. "From primary care to hospitals to specialists, everything is starting to implode."
The organizations presented the policy recommendations to the House of Commons' Standing Committee on Health and the federal/provincial/territorial Committee on Health Workforce in April. The action plan was published on the organizations' websites on May 16.
Collaboration and Support
The Canadian healthcare system was struggling before the COVID-19 pandemic, the authors wrote. For more than 2 years now, healthcare workers have tried to keep the system from buckling under the strain.
Now healthcare workers are burning out and leaving the industry, which has pushed the system to a tipping point, they wrote. Healthcare professionals are facing massive patient backlogs and cannot provide the care that is needed.
"We've spent the last several months raising awareness of how dire things are," Smart said. "Canadians have pride about our healthcare, but it idealizes our system and gets in the way of being realistic about what's happening."
The Canadian Medical Association, Canadian Nurses Association, and College of Family Physicians of Canada developed health human resources solutions to address the healthcare workforce in a "proactive and sustainable way," she said. The plan offers immediate, medium, and long-term policy recommendations for the federal government to adopt and share with provinces and territories.
The immediate action plan, timed for the next 6 months, would create retention incentives for healthcare workers, particularly in the areas of greatest need. It would also create administrative and mental health supports in primary and secondary care settings, which would address issues that prevent healthcare workers from spending more time caring for patients. In addition, it would scale up collaborative, interprofessional primary care so more Canadians could access timely care through family doctors and primary care practitioners in a team-based model.
The medium-term plan, timed for 7 to 12 months, would build on existing virtual care models to increase access and remove barriers to appropriate care in a safe and secure virtual space. It would also invest in new training and education infrastructure to increase the supply of physicians, nurses, and nurse practitioners. In addition, it would provide means to help internationally trained physicians, nurses, and nurse practitioners become licensed and join the workforce.
The long-term plan, timed for 13 to 18 months, would initiate a long-term, sustainable mental health plan for all healthcare workers across Canada. It would also improve workforce data collection across health systems to support creating a health human resource plan for Canada.
"It's clear that there's no simple solution, but there are several strategies that could lead to change," Smart said. "Our biggest worry is that institutions may acknowledge this but not really do anything about it."
Greater Commitment Needed
Due to the healthcare model in Canada, with provinces and territories delivering healthcare but the federal government providing about a quarter of funding, it can be difficult to determine where to make changes, whom to hold accountable, and how to address complex healthcare issues during an election year, Smart said.
The three medical associations have held several meetings with federal government officials, and the House of Commons' Standing Committee on Health has launched a study on the health human resources crisis. In March, the federal government introduced a bill that would provide an additional $2 billion to provinces and territories to address pandemic-related healthcare system pressures, particularly backlogs of surgeries, medical procedures, and diagnostics.
However, doctors and nurses need to see more of a commitment toward the eight policy pillars outlined in the action plan, Smart said.
"We're hopeful and know people in the federal government understand the problem and want to work on it, but the work hasn't started yet," she said. "It's in the preliminary stages of exploring how to move forward."
Restoring Workers' Balance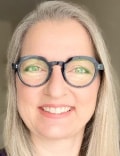 In the meantime, recent polls sampling for burnout suggest that more than half of healthcare workers are feeling the strain, Rita McCracken, MD, PhD, a family physician and assistant professor at the University of British Columbia, Vancouver, Canada, told Medscape Medical News. When workers report burnout, they're more likely to make a change within the industry or close their practice, she noted.
A key aspect of addressing the crisis is making community-based primary care more attractive, she said, by creating more work-life balance through vacation, parental leave policies, and administrative supports.
"Just paying doctors more money isn't going to fix this. That doesn't create more time or more capacity to do essential primary care roles," she said. "We need to take a bigger-picture look at how primary care is structured and create a better job environment."
https://www.medscape.com/viewarticle/974505?src=soc_fb_220524_mscpedt_news_mdscp_canada&faf=1#vp_2
---
Créditos: Comité científico Covid