1 mayo, 2022
No Zinc Benefit Seen in COVID Patients, Registry Analysis Finds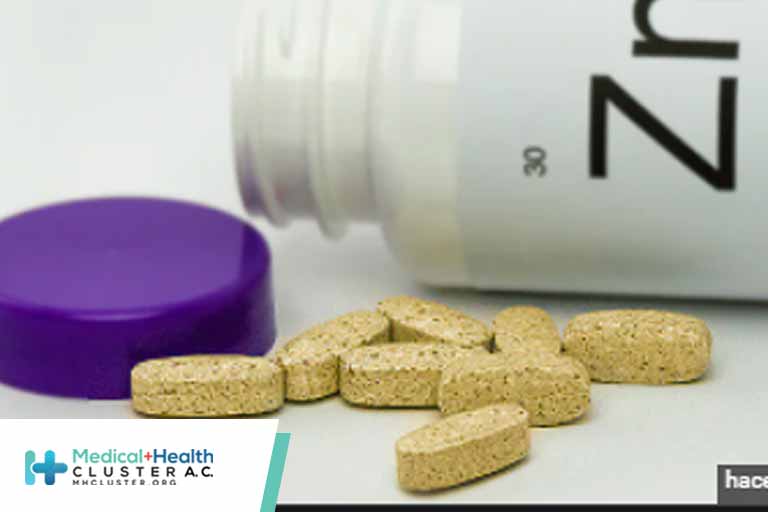 Zinc use shortly before or after hospitalization of COVID-19 patients didn't result in benefit, according to findings presented at the 2022 Critical Care Congress, the annual meeting of the Society of Critical Care Medicine.
"Zinc use is not correlated to mortality, mechanical ventilation, or [acute respiratory distress syndrome (ARDS)] rates among COVID-19 patients," said the researchers, led by Miles Mayberry, a second-year medical student at Wake Forest University School of Medicine.
Zinc deficiency has been linked to worse COVID outcomes, and the use of zinc in the treatment of COVID patients has arisen as a clinical question. Some have postulated that it has immunoprotective properties that might help improve outcomes, and can help prevent the SARS-CoV-2 virus from binding to the ACE2 receptor and entering the cell, Mayberry said.
Plus, zinc is inexpensive and there is a need for COVID treatment options, he said.
Researchers pulled data from the CRUSH COVID registry, a multicenter database on cases at Wake Forest, the Northeast Georgia Health System, the University of Maryland, the University of Arkansas, Mayo Clinic, the University of Southern California, and other centers.
The study included 1034 patients who had taken zinc — either as treatment or as a general health measure initiated by the patient — within a week before hospitalization, or as treatment within 48 hours after hospitalization.
The use of zinc was not associated with a significant improvement in mortality (odds ratio [OR], 0.93; P = .73), mechanical ventilation (OR, 0.87; P = .45), ARDS rate (OR, 0.93; P = .67), or ICU admission (OR, 1.14; P = .016).
There was also no difference in the use of steroids in the treatment of patients, Mayberry said.
He mentioned several caveats about the findings.
"Although this was a multi-site study, over 80% of the sample population were from two hospital systems, lowering the generalizability of these results," researchers said. At those two systems — the Northeast Georgia system and the University of Maryland — the amount of zinc given to patients tended to differ in quantity, he added.
Researchers also didn't have access to data on zinc deficiency or the doses given to the patients, he said.
"That's another thing that prevents me from saying this shouldn't be studied any further," Mayberry said.
Krishnan Sriram, MD, a critical care intensivist who presented a meta-analysis at the same meeting that found that mega doses of micronutrients including zinc are not justified in the critically ill, said that there is no evidence that COVID patients benefit from extra zinc.
Sriram, an intensivist at US Veterans Affairs Telecritical Care West, a telemedicine hub that provides regional care for critically ill patients, said the treatment should not be used.
"Some folks have used it during the COVID crisis to say, 'Well, it doesn't do any harm, it may be useful, so why not use zinc?' But it cannot be really condoned — there's no proof of that at all. There's no proof that it works."
As a public health matter, zinc use in this setting is also not prudent, he said.
"One might say that zinc is relatively inexpensive, so why not give it to anyone?" Sriram said. "When you multiply the cost over millions and millions of people, the question is: Is it really worth it?"
Although "zinc is very useful, we need it," only normal levels are needed, and supplementation with zinc, as with other micronutrients, is generally not useful, he said. Older patients, those who don't eat enough fruits and vegetables, those taking multiple medications, and those with surgery on the gastrointestinal tract are among those who could be considered for zinc administration, he said.
"We have to be very selective," he said. "Not everyone who comes in should be given micronutrients."
No study funding was reported. No relevant financial relationships were disclosed.
https://www.medscape.com/viewarticle/972786?src=soc_fb_220427_mscpedt_news_mdscp_zinc&faf=1#vp_1
---
Créditos: Comité científico Covid