16 abril, 2021
COVID-19: What you need to know about the coronavirus pandemic on 15 April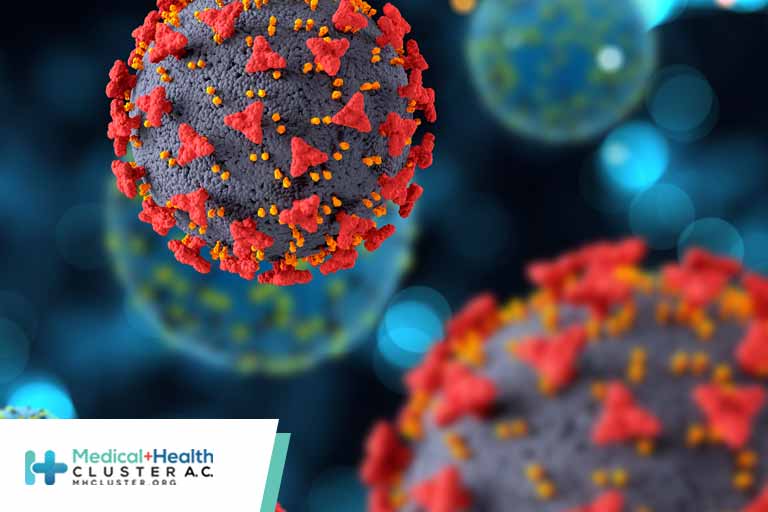 This daily round-up brings you a selection of the latest news and updates on the COVID-19 coronavirus pandemic, as well as tips and tools to help you stay informed and protected.
Top stories: Study suggests P1 variant in Brazil is mutating; WTO head lays out global action to boost vaccine access; More than 200,000 new COVID-19 cases reported in India.
1. How COVID-19 is affecting the globe
Confirmed cases of COVID-19 have passed 138.26 million globally, according to Our World in Data. The number of confirmed deaths stands at more than 2.97 million. More than 825.09 million vaccination doses have been administered globally.
India has reported a record 200,739 new COVID-19 cases, with the financial hub of Mumbai entering a lockdown and many hospitals reporting severe shortages of beds and oxygen supplies.
Japan's economy is picking up, but any recovery is likely to be modest as a result of lingering caution over the COVID-19 pandemic, Bank of Japan governor Haruhiko Kuroda has warned.
Cambodia has introduced tougher lockdown restrictions in Phnom Penh and a satellite district of the capital as it seeks to curb a rise in COVID-19 cases.
Argentina is also set to tighten restrictions in and around its capital. Schools in Buenos Aires will close and a curfew imposed from 8pm, again in an effort to curb a sharp rise in COVID-19 cases.
Thailand has reported its highest daily rise in new COVID-19 cases – 1,543 – since the start of the pandemic.
France has reported a decline in the number of COVID-19 patients in intensive care units, and a fall in the daily death toll, but the number of new infections continued to grow.
Cancelling this year's Olympics in Tokyo remains an option if the COVID-19 crisis becomes too severe, a senior Japanese ruling party official has said. "If it seems impossible to do it any more, then we have to stop, decisively," Toshihiro Nikai, Secretary General of the Liberal Democratic Party, said in comments to broadcaster TBS.
2. Brazil's P1 variant mutating – study
The P1 coronavirus variant, thought to be a large factor behind a surge in COVID-19 cases in Brazil, is mutating in ways that could make it better able to evade antibodies, scientists studying the virus have said.
The research, conducted by the public health institute Fiocruz, found mutations in the spike region of the virus that is used to enter and infect cells. These changes could make the virus more resistant to vaccines.
"We believe it's another escape mechanism the virus is creating to evade the response of antibodies," said Felipe Naveca, one of the authors of the study and part of Fiocruz in the Amazon city of Manaus, where the P1 variant is believed to have originated.
3. WTO head lays out global action to boost vaccine access
World Trade Organization Director-General Ngozi Okonjo-Iweala has laid out a series of actions for countries and drug makers to increase production of COVID-19 vaccines and share them more widely and equitably.
WTO members, she said, need to reduce export restrictions and work to ease logistics and customs procedures. She also called on them to advance negotiations to temporarily waive intellectual property rights of pharmaceutical companies.
Those countries opposed to the waiver have argued that IP rights encourage research and suspending them would not yield a sudden surge in supplies.
Okonjo-Iweala also urged vaccine makers to increase technology transfer to bring in new manufacturing capacity and to be transparent on contracts and pricing.
"In the coming weeks and months, we expect concrete follow-up action. These issues are not easy, but the political will and engagement from the private sector displayed today, suggests it is possible," she concluded at the end of a closed-door meeting between producers, governments and others yesterday.
---
Créditos: Comité científico Covid