12 mayo, 2022
The Importance of Toxin Testing in C difficile Infection: Understanding the Results
Clostridioides difficile infection (CDI) is often confirmed through toxin testing, yet toxin tests alone may not be sufficient for diagnosing and guiding treatment decisions for patients with CDI.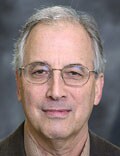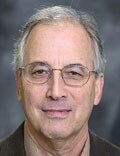 "The presence of a toxigenic strain does not always equal disease," said David Lyerly, PhD, during a session on C difficile toxin testing at the Peggy Lillis Foundation 2022 National C. diff Advocacy Summit.
Lyerly, the chief science officer at Techlab, explained that exotoxins A and B are produced by specific strains of C difficile and are involved in infections, but some patients who test positive for these toxins by polymerase chain reaction or other tests do not have CDI or they are not appropriate candidates for CDI treatment.
Several studies conducted during the past decade, however, support the importance of toxin detection. Some research has suggested that toxin-positive patients tend to have more clinically severe disease than those who test negative, he noted.
Although its use is limited when it is used alone, toxin testing is needed to confirm a CDI diagnosis and to ensure antibiotic stewardship, Lyerly said.
He suggested that in addition to toxin testing, there is a need for molecular measures and other improved diagnostics to identify candidates most likely to benefit from CDI treatment.
"Because we generally detect toxin genes instead of toxin proteins, you can identify persons colonized with toxigenic C difficile who do not actually have CDI," Kevin W. Garey, PharmD, from the University of Houston College of Pharmacy, told Medscape Medical News.
Garey added that a person could likewise have low levels of toxins that aren't detected by toxin tests but could still have CDI.
"Given this, better diagnostics that incorporate active toxin production and your body's response to those toxins are needed," he said, especially since C difficile toxins are responsible for disease sequelae, including gastroenteritis, colonic perforation, sepsis, and death.
Toxin Testing a "Controversial Area"
"C difficile toxin testing has been a controversial area for almost a decade or more," Shruti K. Gohil, MD, from University of California, Irvine, Health Epidemiology and Infection Prevention, told Medscape Medical News.
Gohil noted that toxin testing is a better test for clinical C difficile colitis but by itself can miss C difficile. "So, we are in this conundrum nationally," she said.
"Many facilities will use a double- or triple-test strategy to make sure that you have a true C difficile case mandating the use of antibiotics," she explained. "The reason we test specifically with the enzyme immunoassay or toxin test is to know whether or not you have real C difficile that's actively producing the toxin for colitis."
A patient with C difficile who has been treated and is in recovery may still test positive on a C difficile toxin test, added Gohil. "It would be great if we had a test that could really judge an active, clinical C difficile infection. This [test] would help in identifying the right patients who need treatment and would also be able to tell if a patient has been cleared of C difficile."
Lyerly is an employee of Techlab. Garey and Gohil report no relevant financial relationships.
Peggy Lillis Foundation 2022 National C. diff Advocacy Summit. Presented May 2, 2022.
Brandon May is a freelance medical journalist who has written more than 900 articles for medical publications in the United States and the United Kingdom. He resides in downtown Brooklyn, New York City. Twitter: @brandonmilesmay.
https://www.medscape.com/viewarticle/973567?src=soc_fb_220508_mscpedt_news_mdscp_cdiff&faf=1
---
Créditos: Comité científico Covids