Contracting mild to moderate COVID-19 in pregnancy does not appear to harm brain development of the fetus, according to results of a small study.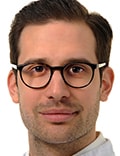 The findings were presented by co-author Sergio Grosu, MD, a radiologist with University Hospital in Munich, Germany, on Wednesday at the Radiological Society of North America (RSNA) 2021 Annual Meeting.
Previous evidence has shown that pregnant women are more vulnerable to the SARS-CoV-2 virus, but little is known about any consequences to the fetus.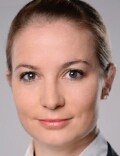 Lead author Sophia Stöcklein, MD, from the Department of Radiology at Ludwig Maximilian University of Munich in Germany, told Medscape Medical News that the results from fetal MRI should reassure infected women who are or recently have been pregnant and their partners.
"From other viral infections like Zika virus infection or CMV [cytomegalovirus] infection, we know that impairment of prenatal brain development can be extensive," she said. "SARS-CoV-2 does not seem to have these immediate effects," Stöcklein said.
The study included 33 patients who were infected with SARS-CoV-2 while pregnant. All fetuses showed normal brain development, "including cortical folding and brain stem segmentation."
Two board-certified radiologists who were experienced in fetal MRI evaluated the surface of the brain and the fluid-filled spaces and looked for potential signs of swelling and brain calcifications and found no abnormalities. They found that the size of all brain stem structures in all fetuses was appropriate for the age of the fetus.
Grosu said 22 of the 33 babies have now been born, and so far, brain development has been normal.
He said the average gestational age in the study was 28.4 weeks. The average gestational age at the time of the mother's onset of symptoms was 18 weeks.
Grosu said the team will continue the research and will follow all newborns until the age of 5.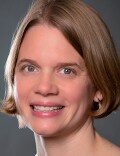 Asked for independent comment, Kathryn J. Gray, MD, PhD, attending physician in maternal-fetal medicine at Brigham and Women's Hospital in Boston, Massachusetts, told Medscape Medical News it's important to remember that the women in the study had mild to moderate disease — a limitation the authors acknowledged.
Stöcklein said the mild to moderate cases were studied because with severe cases, it would be difficult to separate direct effects of the viral infection from indirect effects of ventilation and vasopressor therapy, for example.