12 noviembre, 2021
Long COVID: More Clues Coming, but No 'Aha' Moments Yet
In late April 2020, about 6 weeks after the pandemic was declared, physical therapist David Putrino, PhD, PT, was in the middle of a weekly meeting with other staff members at Mount Sinai Health System in New York City to assess their COVID patients' progress.
"One of the clinical staff mentioned that they were concerned about a patient that was lingering on the [COVID] program and still not doing well with fatigue, a high heart rate, and cognition issues," said Putrino, director of rehabilitation innovation for the health system. "Then a bunch of other clinicians chimed in on the same call that they had a patient just like that."
A search of the database revealed that the healthcare professionals had detected a trend.
Other healthcare professionals around the country who were caring for COVID patients were encountering similar cases. Although many patients who caught the virus recovered and went back to their regular routines relatively quickly, others suffered with fatigue, shortness of breath, headaches, and other health problems for several weeks or even months. Some were unable to work, care for their families, or even complete a routine errand. It was happening among patients who had had a severe case as well as those who had had a mild one.
Now, experts estimate that from 10% to 30% of COVID survivors may develop this condition, called long COVID. It is diagnosed when signs and symptoms of COVID that can't be explained by other causes are present 4 weeks after the initial infection.
It's also called post-acute sequalae of SARS-CoV-2 infection (PASC). "We are closing in on potentially 14 million people," said Steven Flanagan, MD, vice-president (and soon to be president-elect) of the American Academy of Physical Medicine and Rehabilitation (AAPMR) and chair of rehabilitation medicine at NYU Langone Health, New York City.
Some experts warn that it is "our next public health disaster in the making."
Awaiting the "Aha" Moment
Although some treatments for acute COVID have proven noteworthy, such as monoclonal antibody therapy, "in long COVID, we haven't had any of those 'aha' moments yet," said Kathleen Bell, MD, professor and chair of physical medicine and rehabilitation at UT Southwestern Medical Center, Dallas, Texas. She and other experts agree there are still more questions than answers about long COVID.
Even some doctors still don't take the complaints of long-haul patients seriously. Denise Crean, 55, a former preschool special education teacher in Farmingville, New York, got COVID in April 2021 — despite being fully vaccinated — and still has fatigue so debilitating she has to rest after a single trip up her stairs at home.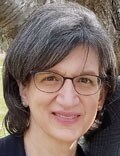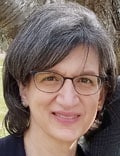 "I actually had a doctor tell me, 'I have patients with fatigue who still go to work,' " Crean said.
One new study published in JAMA Internal Medicine suggests that long COVID could be psychosomatic to some degree. But F. Perry Wilson, MD, MSCE, an associate professor of medicine and director of the Clinical and Translational Research Accelerator, Yale School of Medicine, New Haven, Connecticut, writes in Medscape Medical News that he thinks the study "is fairly problematic" and that follow-up may be needed.
Progress has been made. At least 44 post-COVID clinics are operating at hospitals and health systems across the country, providing care from a variety of specialists for patients with the condition. Research is ramping up, and long COVID is now considered a disability under the Americans With Disabilities Act.
No "Profile" of Long-Haulers
Experts can't provide an exact profile of long-haulers other than the persistence of symptoms beyond the normal recovery time.
"The vast majority have not come from the ICU [intensive care unit]," Bell said of the 650 patients treated so far at the UT Southwestern post-COVID clinic, called COVID Recover. The disability level varies, too. "Probably 10% of all those who have it are really, really struggling," she said. "We don't know why they are different."
Caitlin Barber, of Saugerties, New York, a 28-year-old registered dietitian and former half marathon runner, is in that 10% category. After her diagnosis in April 2020, she was so debilitated she needed a wheelchair.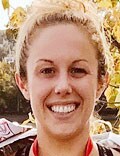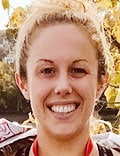 "By September, I could not stand or walk or my own." Her condition has now improved, and she is back at work. "But I don't have much of a life besides work."
"You can predict who is more likely to get ill [with COVID] initially, but in terms of recovery, there are really not predictors," Bell said.
Although children can be affected, "it's still exceedingly rare overall compared to how frequently it affects adults," said Thomas Gut, DO, director of the Post-COVID Recovery Center and associate chair of medicine at Staten Island University Hospital, New York.
"We've seen less than two dozen pediatric cases, vs about 1600 adult cases," Putrino agreed. As to why, "our best hypothesis is that kids tend to have much milder cases of COVID than adults, so there is less inflammation, scarring, or clotting phenomena occurring," Gut said.
"We are seeing more women than men," said Lekshmi Santhosh, MD, founder and medical director of the long COVID OPTIMAL Clinic and assistant professor of pulmonary and critical care medicine at the University of California, San Francisco (UCSF). More than 400 patients have been treated at the clinic, and one thing is clear, Santhosh said: "There is no one single long-COVID experience."
Surveys of Symptoms
In some research, long-haulers have reported more than 200 symptoms. But other surveys and doctors who treat the patients said the list of common symptoms is generally shorter.
In a survey of 156 Mount Sinai patients who responded 82 to 457 days after COVID-19, fatigue was reported by 82%, brain fog by 67%, and headache by 60%. Physical exertion was most likely to exacerbate symptoms, as reported by 86%. Stress and dehydration also worsened symptoms. And 63% reported at least mild cognitive impairment. Respondents also reported anxiety and depression.
Test results don't always match up with symptoms. "We see patients all the time who complain of shortness of breath, but in fact their lungs are fine, their CT imaging is fine, yet they still have shortness of breath," Bell said.
One possibility, she said, is that "there might be issues with the skeletal muscles in their chest walls. That still remains to be proven, as does most everything about this.
Another possibility is that the persistent symptoms may be due to an autoimmune reaction triggered by the viral infection, Putrino said.
Besides the physical symptoms, the condition also causes "a real sense of isolation," said Grant Mitchell, MD, site chair of the Department of Psychiatry at Mount Sinai Beth Israel, New York City. He oversees a virtual support group that typically has 6 to 8 people attending.
"Being in the group and hearing from people with the same symptoms make people think they are not alone and it's not just a psychological problem," he said.
Participants can trade strategies for how to talk with a family member or to someone who doesn't believe they are really sick. One disturbing finding, Mitchell said, is that "we are seeing a significant number of patients who report having suicidal thoughts," which he said warrants rigorous study.
Breakthrough Patients and Long Haul?
Another surprise: some fully vaccinated patients have gotten long-haul COVID. Crean, the preschool teacher, thought she had a bad sinus infection about 3 weeks after she had gotten her second vaccine dose. "School [officials] said, 'Go get tested,' " she said. The positive test result was a shock.
In fully vaccinated people, however, the risk of getting long-haul COVID is "nearly halved" compared to the unvaccinated, according to a recent study. Vaccinated people reported experiencing nearly all symptoms less often than infected unvaccinated people, and they were more likely to be completely asymptomatic.
Treatment Guidance
Under its interim guidance on post-COVID conditions, the Centers for Disease Control and Prevention (CDC) says the lack of lab or imaging abnormalities does not invalidate the existence or importance of the condition.
The CDC suggests a symptom-specific approach, such as treating headache and other debilitating symptoms.
Some physicians say they have borrowed from the treatment approach for chronic fatigue syndrome (CFS).
"What we have learned from the CFS literature is [to recommend] activity tailored to a personalized approach and what they are able to tolerate," said Sritha Rajupet, MD, MPH, primary care lead for the Stony Brook Medicine Post-COVID Clinic, Commack, New York. Besides identifying and treating specific symptoms, she encourages patients to pace themselves.
Lifestyle improvement, such as getting exercise and eating a balanced diet, can pay off, too, Rajupet said. It can be hard to do, she acknowledged, when energy is low.
Listening to patients is crucial, Rajupet said. "Many who come to our Post-COVID Clinic have struggled to get their concerns heard."
It's also important to evaluate new symptoms in a long-haul patient, said Santhosh, of UCSF, who has found cases of metastatic cancer, inflammatory bowel disease, and other disorders when the patient or physician assumed it was a post-COVID symptom.
It Likely Will Resolve…Eventually
If there is any good news, it's that "it generally is a self-resolving syndrome," Gut said. "It does typically resolve within 3 to 6 months, although some will have lingering symptoms up to a year out, especially in the neurological and cognitive realms, the insomnia and fatigue and brain fog."
Bell agreed: "The majority of people are getting better, but it can take a substantial amount of time."
Receiving care at a specialized center may speed up recovery. "Currently, our data would support the idea that once [patients are] receiving skilled care, we can help to significantly resolve symptoms within 3 months," Putrino said.
In general, he said, "90 to 100 days of rehabilitation will get patients to a point where they can independently manage their condition." The team includes, as needed, pulmonologists, cardiologists, occupational and physical therapists, nephrologists, neurologists, behavioral health experts, and social workers.
https://www.medscape.com/viewarticle/962761#vp_1
---
Créditos: Comité científico Covid