31 marzo, 2021
'Strong Immune Response' From One Dose of Pfizer Vaccine: Study
People previously infected with SARS-CoV-2 showed higher antibody and T-cell responses after one dose of Pfizer's BNT162b2 messenger (mRNA) vaccine compared with people who had a first dose without previously contracting the virus, according to research led by the universities of Sheffield and Oxford.
The early findings from the Protective Immunity from T cells to COVID-19 in Health workers study (PITCH) said the findings suggested that one dose of the vaccine protected against severe disease. That supported the UK's policy of prioritising first doses to boost the speed of the vaccine rollout, researchers said.
The study, which is yet to be peer-reviewed, involved analysis of blood samples from 237 healthcare workers in four NHS hospitals taken between December 9 2020 and February 9 2021. It did not include the AstraZeneca/Oxford vaccine due to its later rollout.
It found that 28 days after a single dose of the Pfizer/BioNTech vaccine, T-cell responses were 5.9 times higher in participants who had previously been infected naturally compared to those who were 'infection naïve'.
The levels were found to be similar to the T-cell responses achieved after two doses of vaccine in those not previously infected.
Antibody levels were around 6.8 times higher following a single vaccine dose in those previously infected with SARS-CoV-2 compared with infection naïve individuals, the results showed.
'Encouraging' Findings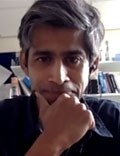 Dr Thushan de Silva/SMC
In a briefing hosted by the Science Media Centre, lead author Dr Thushan de Silva, senior clinical lecturer in infectious diseases at the University of Sheffield, said: "I think it's very encouraging that a single dose of vaccine gives both the T-cell response and an antibody response that is equivalent or higher than natural infection."
The authors stressed the importance of people, regardless of prior infection, having two doses of vaccine. A second dose "gives the best chance of broadening your response," said Dr de Silva.
The researchers also commented on the likely efficacy of current vaccines against variants of concern of the SARS-CoV-2 virus. "T-cells aren't affected so much by these mutations in the variants of concern," said Miles Carroll, professor of virology at the University of Oxford.
The researchers said future work would involve investigating duration of immunity, as well as examining the immune response from people given the AstraZeneca/Oxford vaccine.
Variants of Concern
Responding to the findings, Eleanor Riley, professor of immunology and infectious disease at the University of Edinburgh, said the study demonstrated "that vaccination of previously infected individuals not only boosts their immune responses but also broadens the repertoire of immune responses to SARS-CoV-2 and, in so doing, enhances the response to several variants of concern including the so-called Kent, South African, and Brazilian variants".
Matt Hancock, England's Health and Social Care Secretary, said: "A second vaccine jab is crucial for longer-term protection, regardless of whether you have previously had COVID-19 or not, and I urge everyone to make sure they attend their second appointment – to keep themselves and those around them safe."
T-Cell and Antibody Responses to First BNT162b2 Vaccine Dose in Previously SARS-CoV-2-Infected and Infection-Naive UK Healthcare Workers: A Multicentre, Prospective, Observational Cohort Study. Preprint
---
Créditos: Comité científico Covid